MS Civil Engineering - Construction Engineering
Construction Management is a set of complex, professional activities which require a special knowledge of the technical, economic and policy environment, and encompass elements of construction technology, real estate development, building science, law, architecture, urban and regional planning, public policy, and project management.
This degree offers the student a myriad of opportunities and exposure in the construction industry.
Graduates enter into areas of construction management, engineering development and planning, consulting, and the pursuit of higher degree.
Graduates have a variety of employment opportunities, including working for general contractors, real estate developers, sub contractors, construction management firms and architectural engineering firms.
Graduates also have the opportunity to seek employment with prominent global architectural, engineering, and construction firms. Parsons, Fluor Daniel, and Jacob's Engineering, are all headquartered in Los Angeles.
Master of Science Civil Engineering - Construction Engineering

The program consists of at least 28 units of course work.
Complete at least 28 units:
16 units of required core and
Beyond the required coursework, students select from the program related electives listed below to reach a minimum units required to complete the degree.
For detailed course information, please see the Course Catalogue. For a course schedule, please see the Schedule of Classes.
---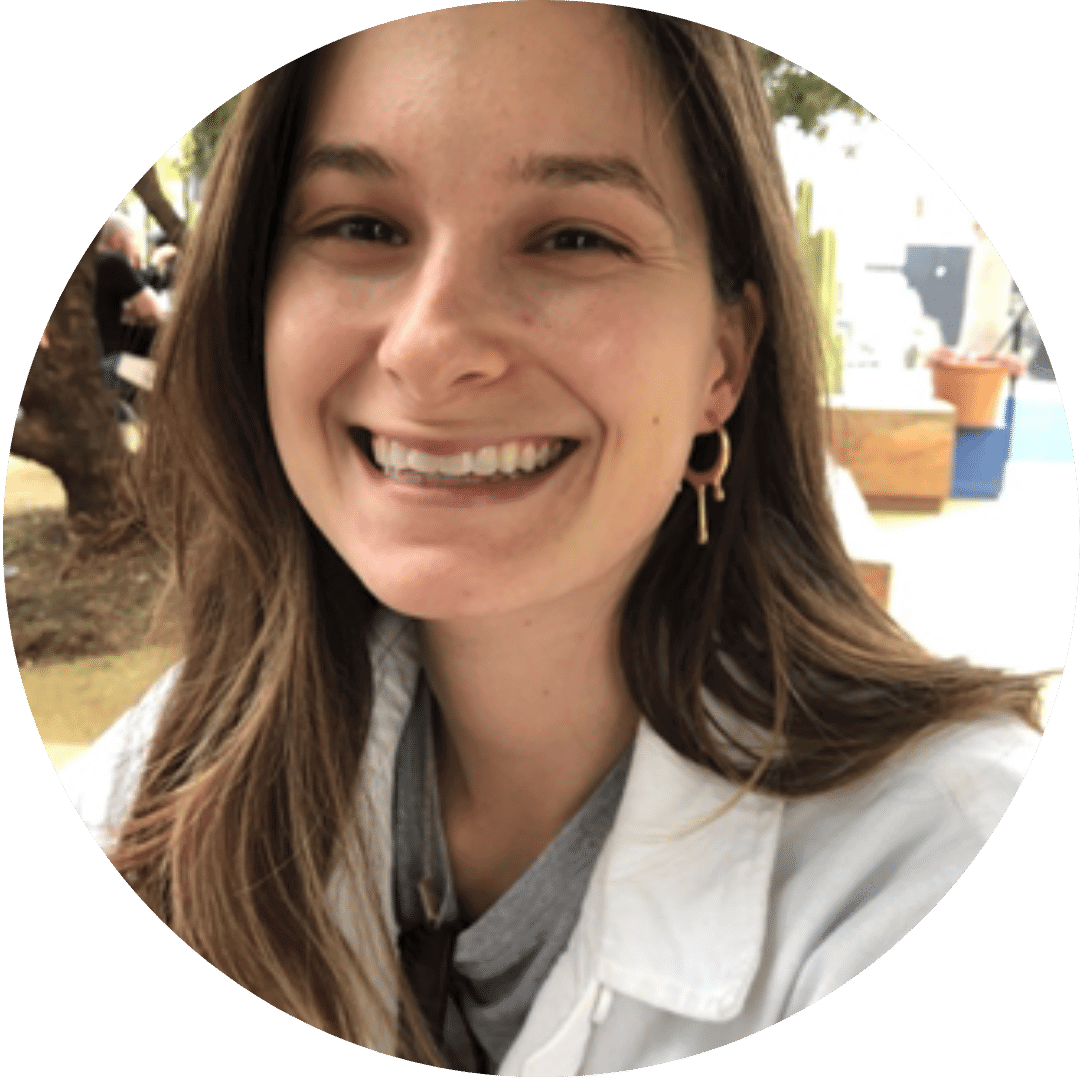 "My experience in the Viterbi Sonny Astani Department of Civil and Environmental Engineering has expanded my understanding of the aqueous world and helped me grow as a water scientist. Upon entering the program, I was concerned that my non-engineering background would make the coursework more challenging. Though the coursework was challenging at times, the department staff and faculty were incredibly helpful and made me feel as though they were invested in my success. I was also able to employ some of the topics I learned in my environmental engineering classes to the work that I do in an oceanography research lab, which was rewarding!"
By Emily Townsend
Master of Science Environmental Engineering
"You often hear about the strength of the Trojan alumni network. As I began to consider schools and different programs, I noticed that the same care and compassion for one another that USC is known for in its alumni network is deeply rooted in the culture at Viterbi, that students get to experience every day. Every professor I had, not only taught me such valuable information but also genuinely cared and believed in me. Without the relationships with my professors, helping me grow, and investing in me, I would not be where I am today. So definitely the amazing professors in the Environmental Engineering department had a major part in why I chose USC. When I came to visit USC for the first time, at the newly admitted student event, I sat next to Dr. Soibelman. Coming into that weekend, I was still deciding where to go. But after hearing about the work and investment that Dr. Soibelman and many others have put into the Environmental Engineering program, I knew that I wanted to be a part of it. There is an underlying sense of stewardship and a greater purpose embedded in the program, and that definitely made me feel at home. Also, being in Los Angeles, there are many opportunities to apply your education in the early stages of your career and that was important to me. I secured two incredible internships out of my time at USC, and I think the location and prestige of USC had a lot to do with my ability to find work so easily."
By Jessica Holmes
Master's Program in Environmental Engineering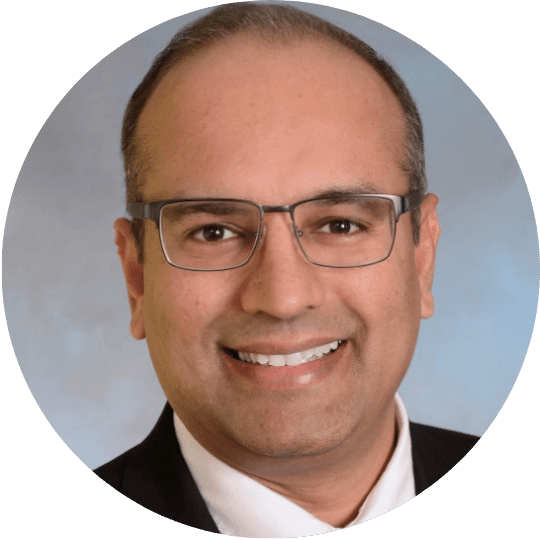 "As a student in the MCM program, I gained the skills and confidence to use qualitative and quantitative approaches in my work. The program has been a significant contributor to who I am today. The instructors were supportive, highly skilled industry experts and great leaders who shared invaluable insights into practical techniques and applications of the construction management concepts, which I use regularly. The physical location of the University is a tremendous advantage to students by offering access to numerous internships and employment opportunities within driving distance. Along with the coursework, the leadership experience of participating in the Sparks competition and being the Symposium Chair in the student body provided an invaluable advantage early on. The CE502 and CE569 courses were a game changer for me. Professor Reynolds changed how I viewed and understood finance and the CE569 course helped me understand how all the different construction elements come together and how I can lead my project team to better outcomes."
By Devang Dedhia
'04 M.S. Construction Management
Manager of Project Controls, Port of Long Beach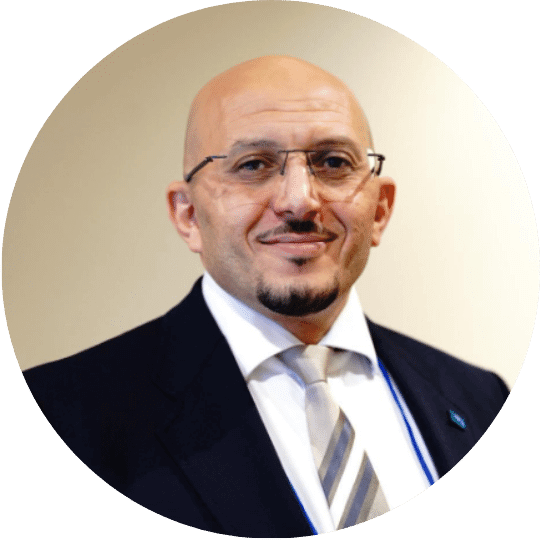 "USC's Master's Degree in Construction Management has offered me the ideal opportunity to enhance my knowledge while creating a solid background in the construction field. The structure of the course allowed us to become intimate with the complex technical and non-technical activities associated with construction management which I was immediately able to put into practice. Overall, the benefits gained to Saudi Aramco and the Kingdom of Saudi Arabia as a whole, see this program as a beacon of excellence for the future. My advice to incoming students is to define your learning goals to ensure that you get the most from your education."
By Rafat F. AL-Sharif
M.S. Construction Management '18
Senior Engineer, Saudi Aramco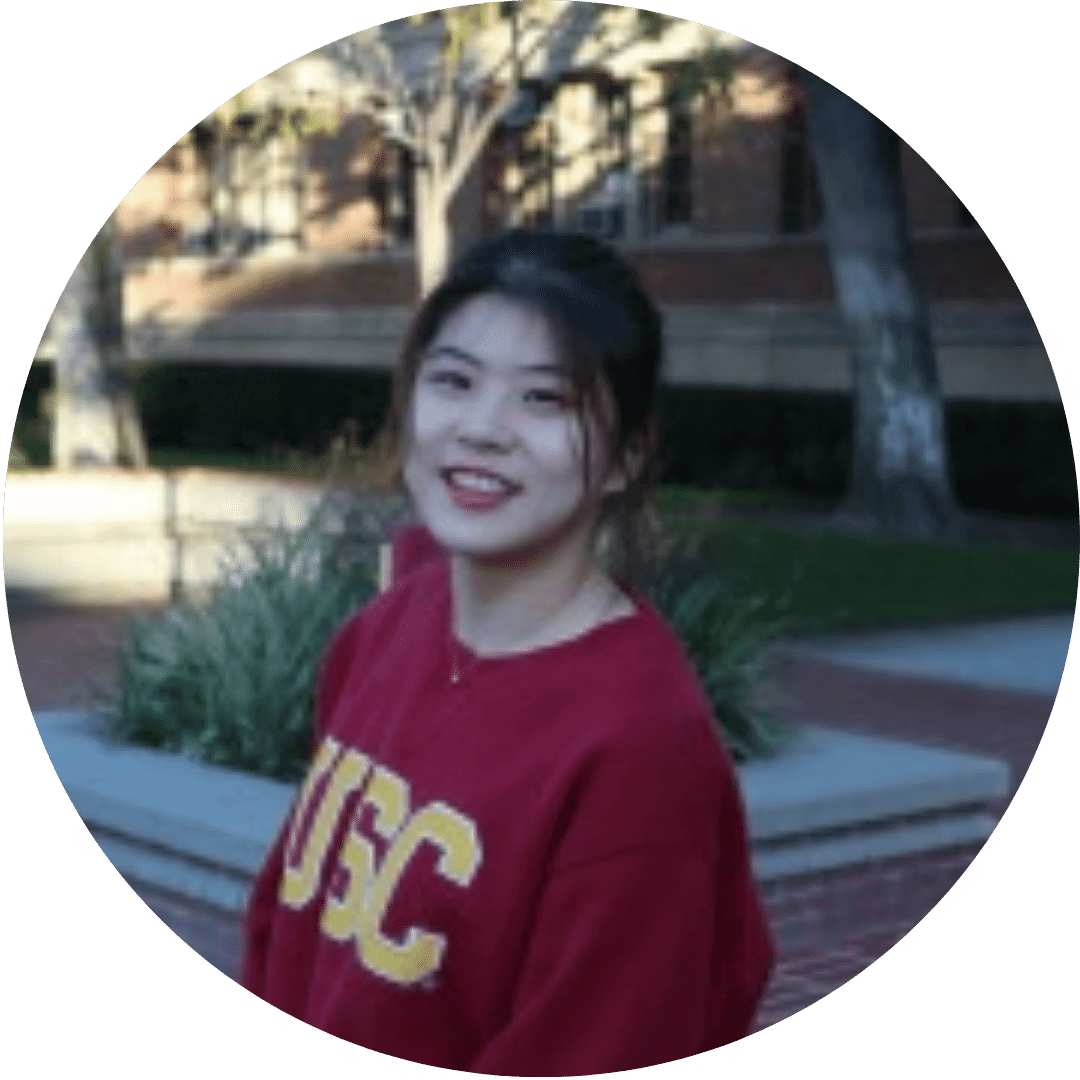 "USC provides students with precious academic resources, and we learn so much knowledge both in class and out of class. Professors are knowledgeable and well-prepared. They also encourage the students to join professional organizations and sponsor them for some activities, which are useful to connect with professionals and to explore our career interests.
Professor James Moore and the transportation center METRANS had a great impact on my career development. I learned about METRANS events in my first year of studying at USC, and I found them very helpful for learning what is happening in the transportation area. I not only attended METRANS events but also contributed by volunteering at several seminars. I am grateful for the opportunities METRANS events give students studying in the transportation field to learn new transportation technologies and get in contact with professionals. I also joined the METRANS Mentor Program, which helped her learn more about transportation organizations like ITS and WTS Orange County Chapter."
By Zhenlu Huang
 MSCE General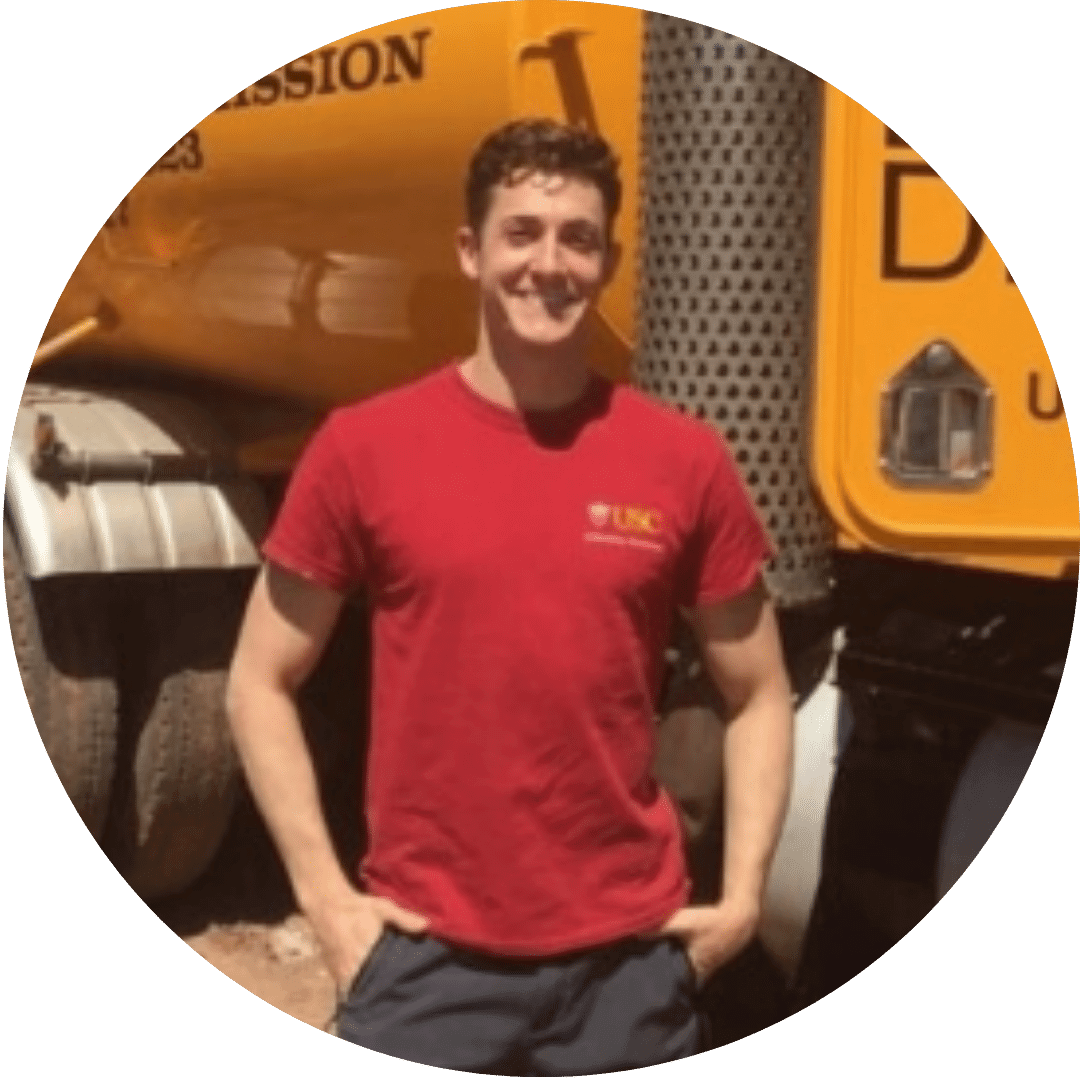 For Dempsey, graduate studies was a completely different experience and it revealed a different side of his personality. "I was a shy student in undergrad. But I had much better interactions while at USC and got along very well. I enjoyed smaller class sizes and great professors who knew me by my name and gave me constant support."
By Sean Dempsey
MSCE Water and Waste Management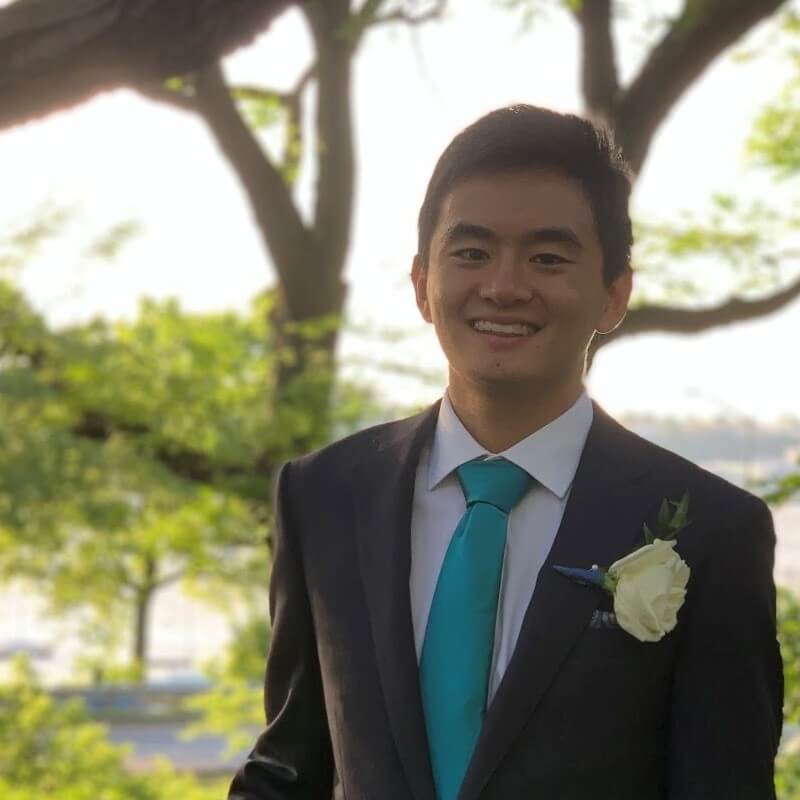 "The PDP in Civil Engineering - Transportation Systems enabled me to pursue an interdisciplinary exploration of the transportation field, and I wouldn't have been able to learn so many practical and theoretical transportation concepts without the incredible professors and community at USC Viterbi."
By James Huang
MSCE Transportation Systems
"MSCE is a great program. During the time I studied at USC, I was able to explore different fields of transportation that I am interested in and figure out what I like."
By Shuqi Hao
MSCE Transportation Engineering
"I learned several technical tools in USC that really helps me to land the job, for example, ArcGIS, data analysis skills, some programming languages. When attending interviews, the employer highlighted these skills. USC has equipped lots of excellent courses. As I know, our MSCE program also has some courses which combines the frontier skills into our Transportation study, which is super helpful in my career."
By Yi Li
MSCE Transportation Engineering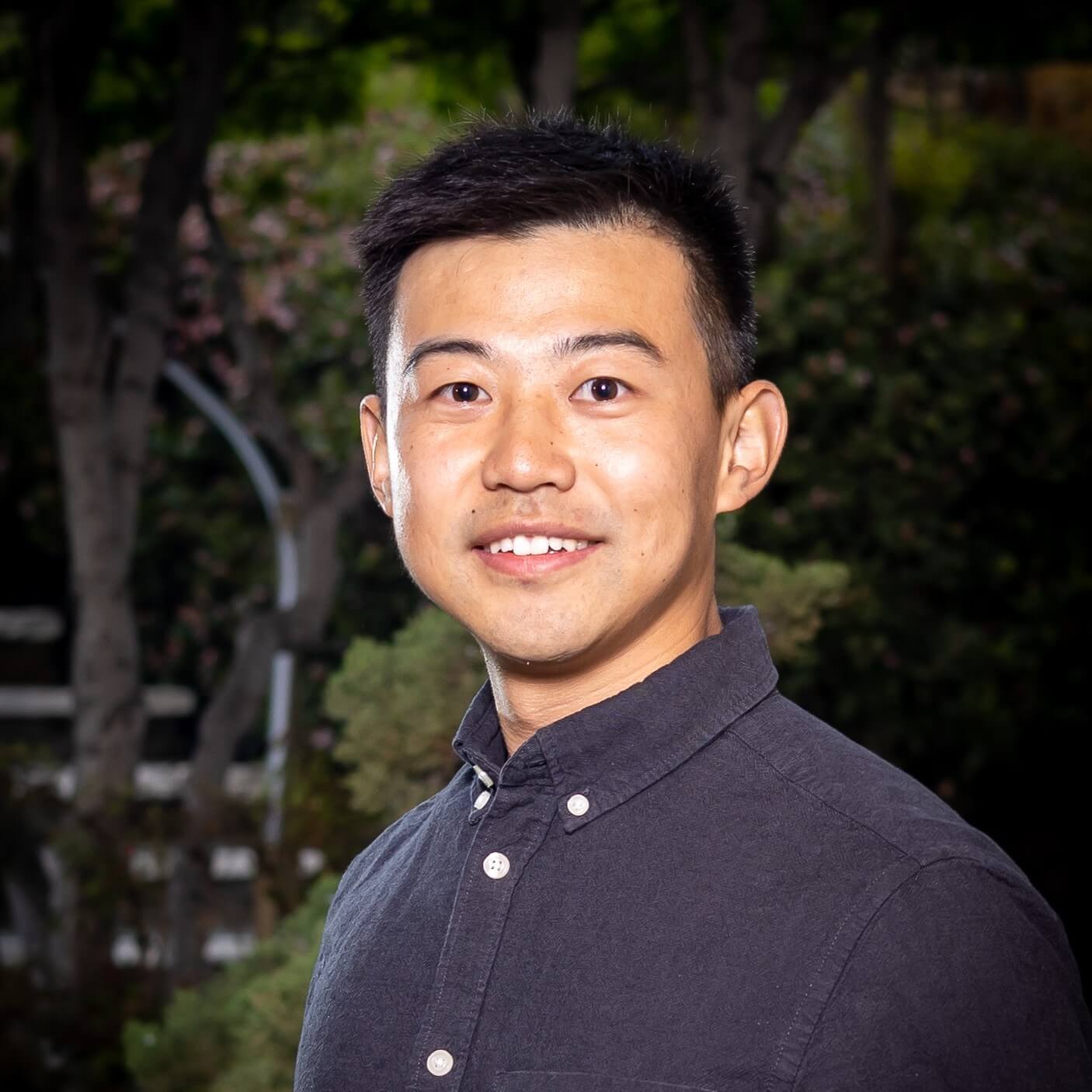 "MSCE is not only great advancement in learning theoretical knowledge but also in line with industry reality. The software we learned in class is also very normal in the market. Many professors are also experts in the industry, and they know the current needs of the industry. That really helped me get a good job."
By Zesheng Zhang
MSCE Transportation Engineering
Explore the campus and the activities you can do at Sonny Astani.