Navid Nastar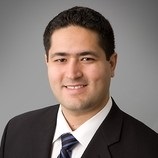 Adjunct Professor of Civil and Environmental Engineering Practice
Education
Doctoral Degree, Ph.D. Civil Engineering - Structural/Earthquake Engineering, University of Southern California
Master's Degree, M.S. Civil Engineering - Earthquake Engineering
Master's Degree, M.S. Civil Engineering - Structural Engineering
Bachelor's Degree, B.S. Civil Engineering
Biography
---
Navid Nastar, PhD, PE, SE, F.ASCE is a Founding Partner and Principal Structural Engineer at Brandow & Nastar, Inc., a consulting structural and forensic engineering firm in Southern California, and an Adjunct Professor of structural engineering in Sonny Astani Department of Civil and Environmental Engineering at the University of Southern California where he teaches undergraduate and graduate courses in structural and earthquake engineering and is engaged in related research. He also serves as the faculty advisor for the Earthquake Engineering Research Institute (EERI) student chapter at USC. His research interests include forensic engineering, failure investigation, earthquake engineering, and behavior and design of structures under extreme loads.

As a practicing licensed Professional Engineer (P.E.) and Structural Engineer (S.E.) in California and multiple other states, professor Nastar has extensive experience in design and construction of various types of structures including concrete, steel, wood, and masonry buildings. Furthermore, Dr. Nastar has extensive experience in forensic engineering and failure investigation involving various types of buildings and other structures. He has successfully investigated a wide variety of property loss and construction defect claims in structures, and routinely provides expert witness and litigation support consulting services for high-profile insurance and legal matters to clients throughout the United States and internationally.

Dr. Nastar is an active member of American Society of Civil Engineers (ASCE) and has been elected Fellow of ASCE, a prestigious honor held by only 3% of ASCE members. Dr. Nastar is a longtime member of the ASCE Forensic Engineering Division and is currently serving as Chair of the Forensic Engineering Division. He has previously served as Chair of the Education Committee of the ASCE Forensic Engineering Division and as an Associate Editor for the ASCE Journal of Performance of Constructed Facilities. He also served on the Editorial Board of Proceedings of the Institution of Civil Engineers (ICE) Forensic Engineering Journal.

Dr. Nastar is a member of other professional organizations including: American Concrete Institute (ACI), Structural Engineers Association of Southern California (SEAOSC), Earthquake Engineering Research Institute (EERI), Seismological Society of America (SSA), and American Institute of Steel Construction (AISC).



Awards
---
2018 ASCE Fellow Election
2011 Rose Hills Foundation Science and Engineering Fellowship Grant for Faculty Supervising Research at the University of Southern California
Appointments
Sonny Astani Department of Civil and Environmental Engineering
Office
KAP 230A
Kaprielian Hall
3620 South Vermont Ave., Los Angeles, CA 90089
USC Mail Code: 2531
Contact Information
(949) 467-9940
nastar@usc.edu
Links